Traveling on a budget
I have created this site to share money-saving travel tips for the budget-conscious who are:
Hunting out fun and funky places to park your body,
Serving up budget-conscious eateries, and
Finding fun activities that won't cost all of your kids' inheritances.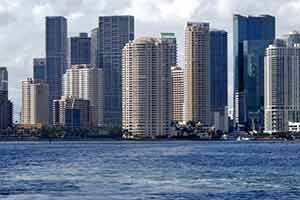 You can find here:
An up-to-date special events calendar
Recommendations for the savvy traveler on what to wear in South Beach
A cool stomping List of Miami Shopping Malls
Ongoing, free events information for South Miami Beach
Interactive South Beach Miami maps (Warning: Not for use by those who like being lost)
A sprinkle or two of practical travel suggestions
A virtual reality overview of climate, budget travel prices, and social activities
"Fast and factual" about Miami
Loads and loads of Miami images and much more
And while you are thinking about your next escape to South Beach Miami, Florida, you can even use this site to create a Bingo Card and find places to play Bingo in South Beach.
Bingo? Yes, Bingo.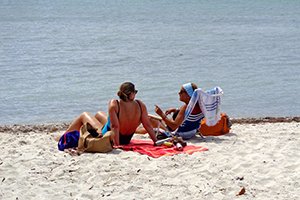 During pandemics
Many events are on hold during pandemics, but you can still look at Miami pictures and prepare yourself for your next trip. The most popular photo gallery is a Dolphin Show at Miami Seaquarium and a Halloween Party on Lincoln Road. Local free events are another excellent place to get started if you plan to travel on a budget.
Want real low-down facts about South Beach?
South Beach Miami is truly a party town. It never sleeps. Best of all, you don't need to have an invitation to this party! By visiting South Beach Miami, you are part of it.
There are tons of fun, paid or free events practically every weekend, and suitable for everyone's taste and budget.
Weather in Miami Beach
The sun seems to be shining even at night. Yes, it can be super hot and humid in summer at South Beach Miami. Or unusually cold (42°F / 6°C ) in January. It doesn't stop anyone from having a good time. Just be prepared for the weather.
Is it expensive to stay in South Beach?
Staying in South Beach Miami can cost many bucks or a few bucks. It depends on your travel style.
I like the inexpensive, value side, but I also want to travel with style - well, hip style.
There are excellent travel deals somewhere in South Beach all year round. Just follow the ancient advice: "If you seek, you shall find!"
The best entertainment
For me, the best entertainment in town is people watching. Seriously. I love to have a cup of coffee and watch the crowd on Lincoln Road. You'll never know who you might see. It could be a celebrity too.
Fashion in South Beach Miami
People in Miami appreciate fashion and follow all the latest trends. For those who worry about what they are going to wear in South Beach Miami, we created a series of articles about casual clothing for men and chic and affordable summer outfits for women. We think we covered it all, from the beach attire to evening parties to apparel for the outdoor music festivals.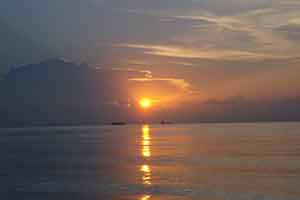 To wrap it up
Enjoy this practical travel guide to South Beach - dozens of travel tips (regularly updated) for people of all ages who are on a budget and love to spend time in Miami.
Jessica Gale, hipstyleandvalue.com