Halloween in South Beach Miami
" You know, it's Halloween.
I guess everyone is entitled to one good scare."
~ Halloween H20: 20 Years Later (1998)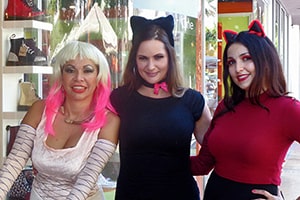 Spooky Halloween in South Beach - Lincoln Road at 6 PM
South Beach Miami's Halloween celebration is both spooky and serious fun.
So much fun, in fact, that you may want to look for some new Halloween costume inspiration by scheduling your next vacation to Miami around Halloween week.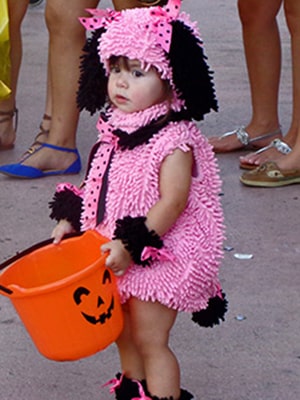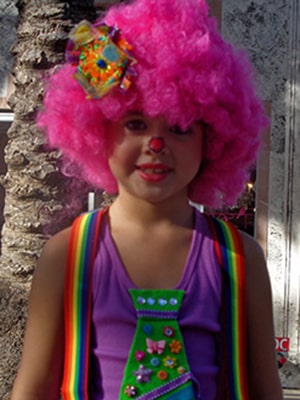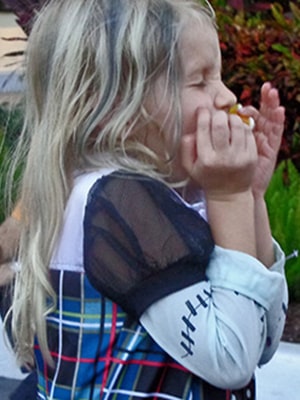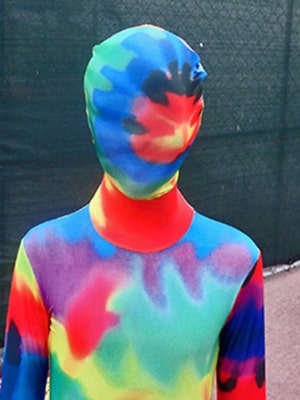 Excuses for Your Trip
As if anyone needs an excuse to visit, here is one: South Miami Beach has everything needed to organize your own perfect little Halloween pagan party.
For starters, take a gander at this list:
The perfect location. Lincoln Road's open pedestrian shopping mall has plenty of great restaurants and bars for taking in the pageant of costume bedecked locals who congregate at South Beach Miami on Halloween night.
Costume Stores. Just in case you forgot to pack a costume--or don't want to use a crayon on your underwear--some stores along Lincoln Road sell costumes up until near midnight. Try Ricky's NYC where you can buy a creative and sexy costume if you didn't bring one.
Weather. You can make your own climate change by escaping the chilly cold rains or early snowstorms back home. Average October temperature in Miami is in the mid-eighties.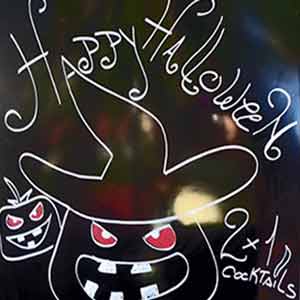 Even if you are arriving from a warmer area, you can still bask in the same sunshine you have back home. ( And, you won't even have to clean your own room).
Street Partying. So, you're not the garrulous type? Not to worry. You can simply be a spectator watching the dozens of dazzling characters who definitely are not the walking dead of pagan times!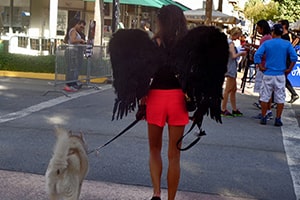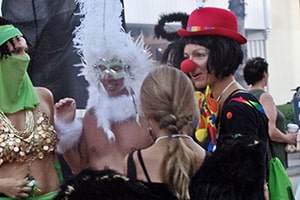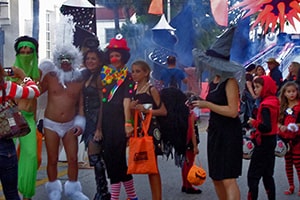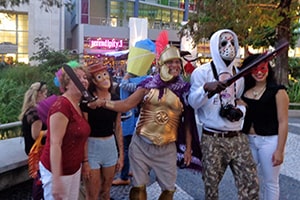 Ghosts and Ghouls and Oh My!
This Halloween party on Lincoln Road is always full of surprises.
You may spot some not-so-wicked witches, of course. There are always bound to be a variety of ghosts, skeletons, and scary creatures.
Some little folks may choose to occasionally close their eyes.
But, you will also be entertained by the costumes of the creative people who visit South Beach Miami.
Harem dancers, primitive witch doctors, roly-poly couples with "inflated" bodies, and cuddly toddlers draped in, home-made, bathroom rug costumes; these have all been spotted doing their Lincoln Road thing.
Even dogs may be sporting a costume - albeit perhaps without their full consent
---
Virtual Halloween
Can't make it to South Beach Halloween this year?
You can watch the slide show on this web page to see some of the street surprises, and a few of the amazing creatures that escaped to South Miami Beach in 2013.
The slide show saves you a thousand words of reading. (You have bookmarked this sweet website, right?)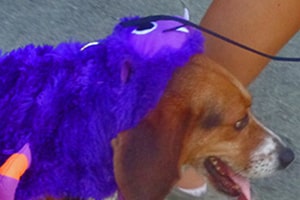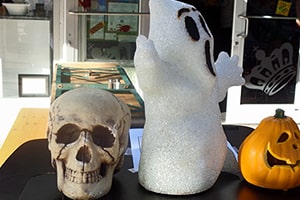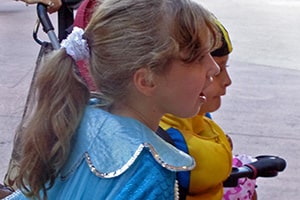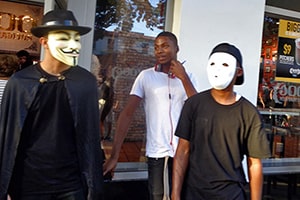 ---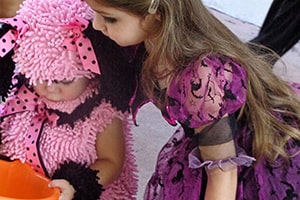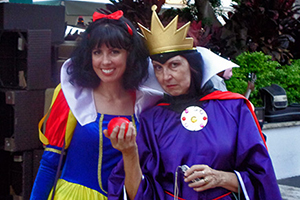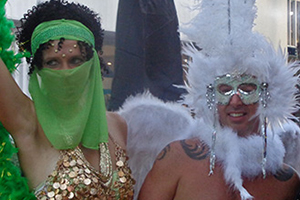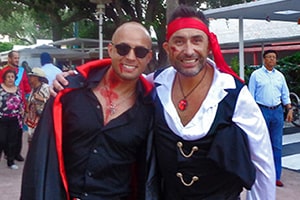 ---
And, if you like history, you may enjoy reading up on the history of Halloween at one of these links: