South Beach Best Kept Secret: Yachts
"The sea, once it casts its spell,
Holds one in its net of wonder forever."
~ Jacques Yves Cousteau
South Beach Miami is a beach town. Like most beach towns, life revolves around the beach during the day and around nightlife during the night.
Many people don't realize that South Beach Miami also has a specifically designed marina area where people dock their yachts and small boats.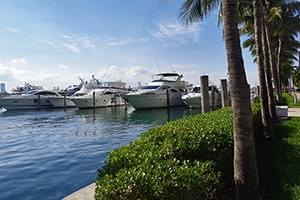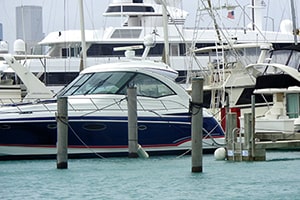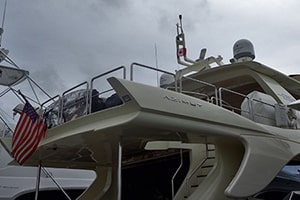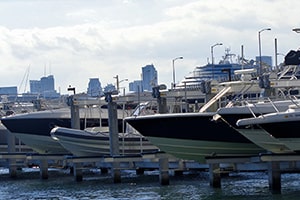 ---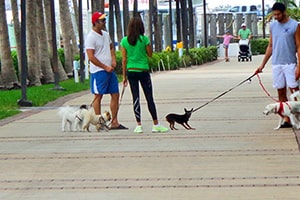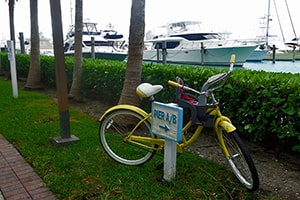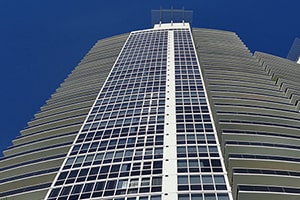 How to Get There
It is very easy to get to South Beach Marina. Simply take a local South Beach bus (for a quarter). The bus stops in front of McDonalds, at the corner of Lincoln Road and Washington Avenue. This bus travels a route on Washington Avenue and then turns onto Alton Road. Get out on the first stop on Alton Road and walk one block to the water.
Boardwalk in Front of the Marina
You can take a leisurely walk on the boardwalk in front of the marina, staring enviously at the gleaming super yachts. These bulgy yachts are magnificent - even if they are almost certainly fiberglass at heart. You know, sort of like your lawn chair! Plus, you never know who you are going to meet in front of a super yacht; a floating home that might well contain more creature comforts than your whole house.
---
More About Boardwalks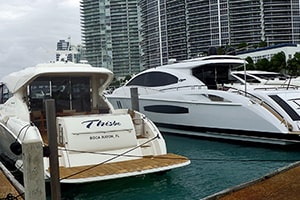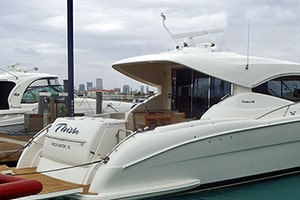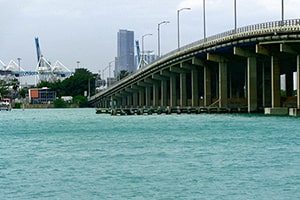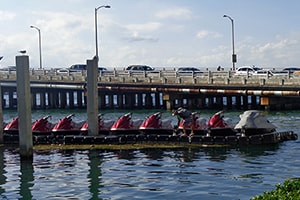 ---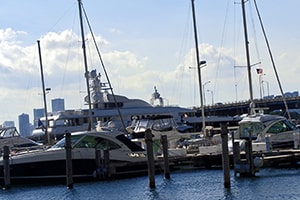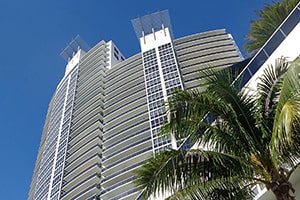 But take time to watch the interesting local people too: walking their dogs, women taking babies out for a stroll, and the occasional runners using the boardwalk as a stimulating running track for morning exercise.
It takes about twenty minutes to amble from one side of the marina to the other.
At the end of the boardwalk you will see the local shopping mall on 4th street, where you can find stores like Best Buy, Ross, TJ Max and a Publix Supermarket. This small shopping mall is another South Beach hidden treasure because you can find great stuff at discounted prices!
If you would like a picture of your boat included in our gallery, send us an E-mail to: info [at] hipstyleandvalue.com. We are always happy to hear from you. Especially if are the Captain of a very large yacht!