Key West a Far Out Trip
A trip to Key West is far out in more ways than one.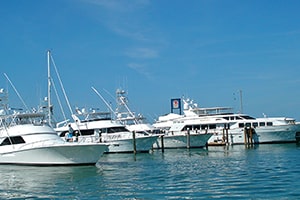 Key West is marked with a special concrete anchored buoy stating that it is the southernmost land point in the continental United States. So, if your bucket list includes a Key West visit, take a day trip from South Beach Miami. By bus, though, you will have a long day - leaving early and returning late.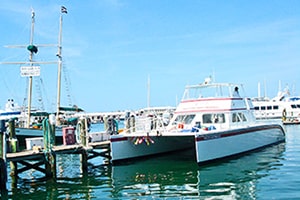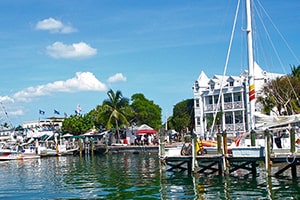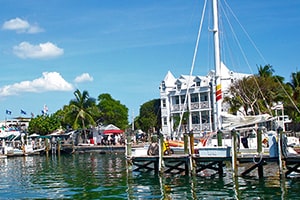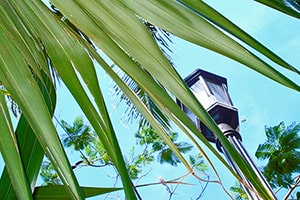 Your Strange Voyage across the Water
Whether you travel by bus or rental car, you will use the Overseas Highway which is part of historic US 1. Your travel will take you through the keys, a little over 120 miles on a road elevated above water between the islands. (Oh come on, be optimistic! Millions of people have done it).
Small commercial strips on the islands, sailboats on the water, and ospreys perched on pilings, all provide entertaining window scenes and grand vistas on your trip to Key West.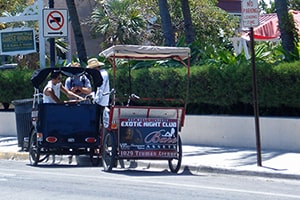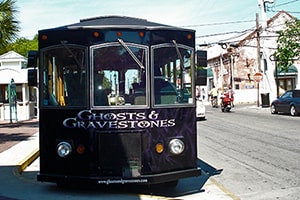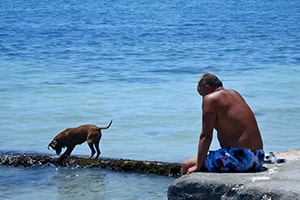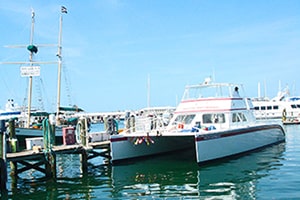 Some of what you see in Key West is only there. Nowhere else is quite like this island. It was, of course, the haunt of Ernest Hemingway, who, no doubt, enjoyed a drink or two while living in Key West! You can do the same if you are so inclined.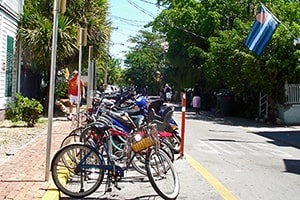 ---
The Hemingway Home
You can visit the Hemingway house. It seemed a bit run down when I was there, but then it is an older house on a small island!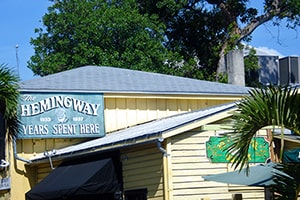 The home is operated as a museum and there is an entrance fee to tour the house and small yard area. You may also find a few cats lounging about the place. Today, Key West is also the temporary home for other writers who attend the Key West Literary Seminar held each January.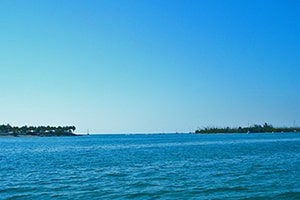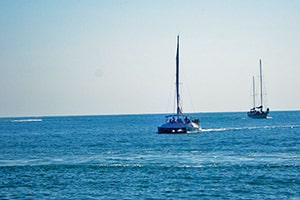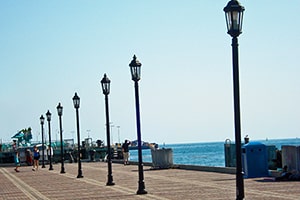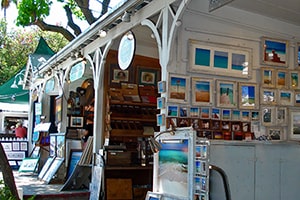 The Scene and the Sun
Yes, Key West is humid, and along with the Florida sunshine, you will need to seek some occasional shade. You can find that mostly at commercial places like restaurants, bars, and a variety of souvenir shops with over-priced goods. Or, you can multi-task, finding shade by visiting Hemingway's home. A lot of the streets on the small island are dead ended, so watch for the signs; you don't want to wander up one and have to retrace your steps; unless you are just curious of course. Watch for the chickens too. They wander freely all over the island, doing... what chickens always do.
I dare say most of the tourists spend a lot of their time watching other people. The variety of sun dress, classy shorts, and individual behaviors are always fun to observe.
Once folks grow tired of that and ocean watching, they will usually find the Margaritaville Restaurant, or one of the other local places to eat and have a cold drink.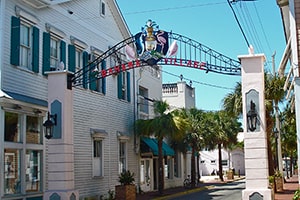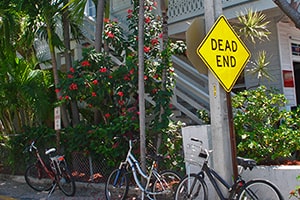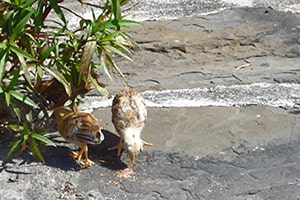 What Else You Need to Know?
You can also hang out at the Casa Marina and watch some pretty fabulous sailboats.
If traveling by car and you have some time, you can stay overnight in Key West. Advance reservations are always a good idea. If you are a budget traveler, try checking the Sea Shell Motel and Hostel for a vacancy.
Whether staying in Key West, or returning to Miami South Beach as a tired traveler along the Overseas Highway, there is one sure thing you don't want to miss.
The Florida Keys' sensational and totally unforgettable sunset!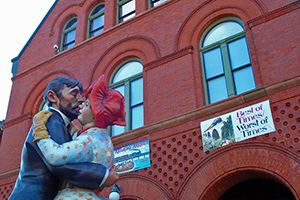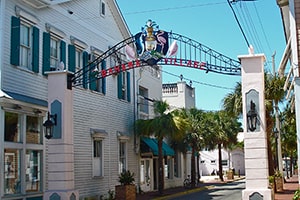 Quick Links
In Pictures
Video - Key West

Follow us on Twitter