Stuff We Love
Items added this month
We are continually looking for new things to include to our recommendation list for people like you, who like the hip style and a good value. We are updating every fashion page almost daily. So, scroll down, and you will find all NEW items added this month. We add about 25 new items monthly. It includes women's and men's clothing.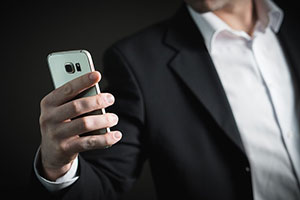 Alternatively, you can subscribe to our newsletter, and we will send you once a month a notification reminder to check what is new.
Jessica Gale, hipstyleandvalue.com
---
Criss cross bathing suits
Temptme Bandage Bikini Set.
RUUHEE Criss Cross Bathing Suit.
Crochet Pants
Swimsuits Pants. Crochet with Mesh.
Summer Sandals
haoricu Snakeskin Multicolor Summer Sandals.
Bracelet With Skulls
Betsey Johnson Pink and Gold Black Leather Bracelet.
Ribbed Cardigans
The Drop Brigitte Chunky Button Front Pocket Ribbed Cardigan.
Not All Who Wander Are Lost T-Shirt.
Sunflower Summer T Shirt.
---
Sweater
Just No Logo Men's Relaxed Fit Quarter Zip Sweater. Many colors.
Contrast Color T-Shirt
LOGEEYAR Premium Fitted Contrast Color Stitching T-Shirt. Comes in different colors.
Polo Shirt
LOGEEYAR Slim Fitted Casual Contrast Color Stitching Tee. Available in many colors.
Casual Sleeveless Top
AlvaQ Summer Pad Shoulder Tank.
Ancient Greek Sandals Womens Anastasia Comfort.
Crew Neck Tank
WATERMELONMODA Sleeveless Shoulder Pad Top.
Crew Neck Top
Meladyan Padded Shoulder Top.
Floral Pumps
Betsey Johnson Prince-p Floral Pumps.
White Linen Shirt for Men
Amazon Essentials Men's Regular-Fit Long-Sleeve Linen Shirt.
Long-Sleeve Henley Shirt
Amazon Essentials Regular-Fit Long-Sleeve Henley Shirt. Availablle in many colors.
Knitted Sweater Dress
Mansy Bodycon Ribbed Knitted Sweater Dress. ($20.99.)
Mansy Knitted Sweater Dress. ($25.99.)
Romwe Scalloped Hem Knitted Sweater Dress. ($29.99.)
JW PEI Gabbi Vegan Leather Hobo Handbag.
Flower Earrings
Metal Poppy Flower Dangle Earrings.
Nicole Miller Flowers White Center Pearls Earrings.
Floral Shoes
YDN Low Heels Slip On Printed Shoes.
Dandelion Sun, Anti-Aging Face Moisturizer with Broad Spectrum SPF 30 Facial Sunscreen. 1.7 Oz.
Pink Sleeve Pullover
KUFV Long Sleeve Pullover.
Moto Jacket
Allegra K Short Soft Zip Up Faux Suede Moto Jacket.
Last updated on Sept. 18, 2021.
---
Disclosure: Links to these items have been handpicked by our editorial team. We have affiliate relationship with many online stores, so in some cases, if you purchase an item here, we may get a small share of the revenue from your purchase.