Stuff We Love
Items added this month
We are continually looking for new things to include to our recommendation list for people like you, who like the hip style and a good value. We are updating every fashion page almost daily. So, scroll down, and you will find all NEW items added this month. We add about 25 new items monthly. It includes women's and men's clothing.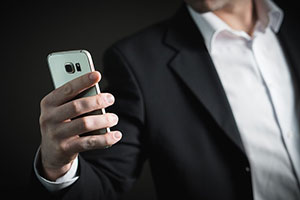 Alternatively, you can subscribe to our newsletter, and we will send you once a month a notification reminder to check what is new.
Jessica Gale, hipstyleandvalue.com
---
Scallop Bikini
SS Queen Classic Scallop Bikini. Sizes S- XL.
CUPSHE Tropical Print Scallop Top High Waisted Bikini. Sizes XS - XXL.
Crochet Pants
Swimsuits Pants. Crochet with Mesh.
M&B USA Casual Crochet Beach Shorts.
Bebe T Shirt
Funny O Neck Women T Shirt. Many colors.
Bracelet with Skulls
Betsey Johnson Pink and Gold Black Leather Bracelet.
Maxi Skirt
Geckatte Leopard Print Maxi Skirt.
Beige Sweater
Milumia Cropped Sweater. Available in many colors.
---
Sweater
Just No Logo Men's Relaxed Fit Quarter Zip Sweater. Many colors.
Contrast Color T-Shirt
LOGEEYAR Premium Fitted Contrast Color Stitching T-Shirt. Comes in different colors.
Polo Shirt
LOGEEYAR Slim Fitted Casual Contrast Color Stitching Tee. Available in many colors.
Red Shift Dress
Printed Chiffon Back Tie Halter Shift Dress.
Backless Black Club Dress
Max Studio London Off-The-Shoulder Jacquar A-line Dress, Black, Large.
Summer Floral Dress
BELONGSCI Bell Sleeve Floral Dress.
Studded Gladiator Sandals
BAMBOO Open Toe Dual Buckle Studded Gladiator Sandals.
White Linen Shirt for Men
Amazon Essentials Men's Regular-Fit Long-Sleeve Linen Shirt.
Long-Sleeve Henley Shirt
Amazon Essentials Regular-Fit Long-Sleeve Henley Shirt. Availablle in many colors.
Knitted Sweater Dress
Mansy Bodycon Ribbed Knitted Sweater Dress. ($20.99.)
Mansy Knitted Sweater Dress. ($25.99.)
Romwe Scalloped Hem Knitted Sweater Dress. ($29.99.)
kate spade new york Zip Wristlet (Fits Most Mobile Phones) - Saffiano Gold.
Flower Earrings
Metal Poppy Flower Dangle Earrings.
Nicole Miller Flowers White Center Pearls Earrings.
Dandelion Sun, Anti-Aging Face Moisturizer with Broad Spectrum SPF 30 Facial Sunscreen. 1.7 Oz.
Fisherman Sandals
Dr. Martens Women's Blaire Brando Fisherman Sandals.
Moto Jacket
Milumia Faux Suede Moto Jacket.
Shrug
Back From Bali Shrug Lite Ruffle Aqua.
Last updated on Jan. 4, 2021.
---
Disclosure: Links to these items have been handpicked by our editorial team. We have affiliate relationship with many online stores, so in some cases, if you purchase an item here, we may get a small share of the revenue from your purchase.