Stuff We Love
Items added this month
We are continually looking for new things to include to our recommendation list for people like you, who like the hip style and a good value. We are updating every fashion page almost daily. So, scroll down, and you will find all NEW items added this month. We add about 25 new items monthly. It includes women's and men's clothing.
Alternatively, you can subscribe to our newsletter, and we will send you once a month a notification reminder to check what is new.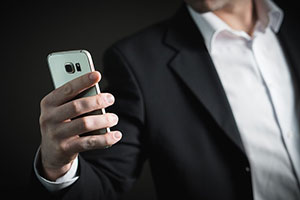 Jessica Gale, hipstyleandvalue.com
---
Sunglasses with built-in Bose speakers that produce rich, immersive sound for you, while others hear practically nothing. ($199.00)
Wakiki Beach Choker
POTESSA Natural Shell Beads Handmade Hawaii Wakiki Beach Choker. Adjustable.
FANCYINN Casual Striped Midi Dress. Comes in different colors.
Ella Moon Dress with Flutter Sleeves.
Vegan Mineral Eyeshadow
The All Natural Face Vegan Mineral Eyeshadow Black Forest. Price: $6.50.
Beige Sweater
Milumia Cropped Sweater. Available in many colors.
Lemon Evening Bag
Yoome Acrylic Lemon Evening Bag.
DUNEA Maxi Dress Floral Printed Maxi Dress. Available in 20 different colors.
Acrylic Earrings
Jstyle 6 Pairs Acrylic Hoop Earrings.
---
Sweater
Just No Logo Men's Relaxed Fit Quarter Zip Sweater. Many colors.
Contrast Color T-Shirt
LOGEEYAR Premium Fitted Contrast Color Stitching T-Shirt. Comes in different colors.
Polo Shirt
LOGEEYAR Slim Fitted Casual Contrast Color Stitching Tee. Available in many colors.
Blue Suede Sneakers
PUMA Select Men's Suede Classic Plus Sneakers.
Pendant
U7 Serenity Prayer. Free Chain. 18K Gold Plated.
Milumia Boho Button Up Split Floral Print Dress. Price: $24.99.
FFLMYUHUL I U Women Floral Print Mini Dress. Price: $20.99.
Gold Pigeon Shoes GP Signature SNAP Lock Comfort Sandals. Many colors.
Block Heel Sandals
TOETOS Ivy Fashion Block Heel Sandals. Available in many colors.
Classic Retro Horn Rimmed Round Sunglasses. Price: $9.99.
Sandals
CAMELSPORTS Women's Walking Sandals. Also, available in grey and navy blue.
Small Top Handle Bag
Katloo Top Handle Bag Small Nylon Handbags. Lightweight and Water Resistant. Also, comes in black. Price: $12.99.
Neon Nightlife Pink Frame by NEON NIGHTLIFE.
Fascinators Party Headband.
Leather Wrap Bracelet
SPUNKYsoul Dazzling Handmade Leather Wrap Bracelet. Price: $16.99.
Summer Dress
Milumia Summer Dress. Available in 8 different colors.
Off Shoulder Romper
ECOWISH Strapless Floral Print Jumpsuit.
Bronze Party Dress
GRACE KARIN Sparkle Glitter Sequin Dress. Also, available in black.
Price: $21.99.
Snakeskin Print Pants
Tronjori High Waist Snake Print Pants. Many colors. Price: $25.99.
Vintage Round Sunglasses
SUNGAIT Vintage Round Sunglasses for Women.
Casual Skort
RBX Active Golf/Tennis or Casual Skort. Also, available in black.
---
---
Last updated on May 23, 2019.
---
Disclosure: Links to these items have been handpicked by our editorial team. We have affiliate relationship with many online stores, so in some cases, if you purchase an item here, we may get a small share of the revenue from your purchase.