The 6 tips for wearing an outfit with striped patterns
Are you tired of dull colors and want to try something different? Try striped patterns.
You can wear a striped dress practically everywhere - walking around town, going to the bar or night party.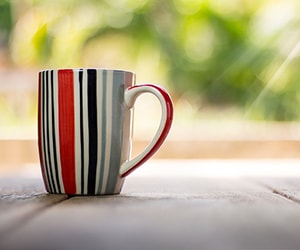 1. Look for bright colors
Black and white striped dresses become boring after a while. Everyone has at least one black and white striped dress in their wardrobe. But, if you want to stand out in a crowd, try wearing outfits with red and white stripes, navy and white, or even green, grey, and brown.
2. Tassel trim makes it unique
Colorful tassel trim on a striped dress is popular this year. Tassel trims make any dress unique and give it a particular character. So, this year look for dresses with tassel trims.
3. Wear with solid color shoes
The black suede pumps will look good with a striped dress at a party or an expensive restaurant, but if you are going to a casual bar or planning to walk around town, wear glitter fashion sneakers.
4. Striped swimsuits look adorable at the beach
Not only striped dresses look beautiful and chic. Colorful bathing suits with stripes can also be a compliment magnet, especially at the beach in Miami! You may also add the beach cover-up, sunglasses, and the beach bag, all with stripe patterns.
5. Wear a striped cardigan with a solid color dress or jeans
A striped cardigan is a right match with any solid color pants or skirt. A striped cropped sweater with basic jeans is also a good combination. In general, denim always looks right with any top with striped patterns.
6. Pants with stripes
You can style black and white striped pants with a white (or black) T-shirt, a denim jacket, and open-toe gladiator sandals. You may add a hat, statement bracelets, stackable rings, or any other personalized piece of jewelry to the outfit for more fun.
Jessica Gale, hipstyleandvalue.com
---
Multicolored Striped Dress
Angashion Summer Rainbow Striped Dress. Sizes S-XXL. ($24.99.)
Multicolored Striped Dress
Angashion Short Sleeve Dress.
($18.99.)
Red, White, Blue Striped Top
Women Fashion Boho V Neck T-Shirt. ($17.99.)
---
Striped Bathing Suit
COCOSHIP Stripped Swimsuit. Sizes XS -XXL. Many Colors.($28.99.)
White Striped Cover up
Chalier Womens Chiffon Swimsuit Cover up. ($18.99.)
Wine or Navy Striped Dress
MEROKEETY Summer Striped Midi Dress. Sizes S-XL. ($26.99.)
FANZEST Sparkle Glitter Gel Nail Polish.(Diamond Navy Blue)($6.99.)
Striped Cardigan
ECOWISH Striped Cardigan with Long Sleeve and Open Front. ($29.99.)
Green Striped Dress
Floerns Green Striped Dress. ($18.99.)
Derek Lam 10 Crosby Sleeveless Stripe Dress ($99.00.)
FANCYINN Stripe Flare Ruffle Midi Dress. ($22.99.)
Striped Shirts
Casual Striped Shirts. Many colors. ($23.99.)
Red Striped Dress
MEROKEETY Striped High Waist T Shirt Dress. Many colors. ($36.99.)
Black and White Striped Dress
Milumia Plus Size Striped Maxi Dress. ($29.99.)
Striped Sunglasses
FEISEDY Polarized Vintage Sunglasses Jackie O Cat Eye Sunglasses with Stripes.($14.99.)
Black and White Striped Pants
Floerns Frilled Waist Striped Print Pants. Sizes XS - XL. ($19.99.)
---
---
Disclosure: Links to these items have been handpicked by our editorial team. We have affiliate relationship with many stores, so in some cases, if you purchase an item here, we may get a small share of the revenue from your purchase.