The 6 tips for wearing an outfit with striped patterns
Are you tired of dull colors and want to try something different? Try striped patterns.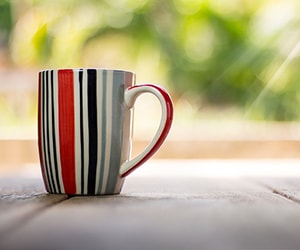 1. Look for bright colors
Black and white striped dresses become boring after a while. Everyone has at least one black and white striped dress. But, if you want to stand out in a crowd, try wearing a red and white striped dress or navy and white, or even green, grey and brown.
2. Tassel trim makes it unique
Colorful tassel trim on a striped dress is popular this year. Tassel trims make any dress unique and give it a particular character. So, this year look for dresses with tassel trims.
3. Wear it everywhere
You can wear a striped dress practically everywhere - walking around town, going to the bar or night party.
4. Wear with solid color shoes
At the party or an expensive restaurant, the black suede pumps will look good with a striped dress, but if you are going to a casual bar or planning to walk around town, try solid color comfortable flats or fashion sneakers.
5. Striped swimsuits look adorable
Bathing suits with stripes look adorable in South Beach Miami! You may also try the beach cover-up, sunglasses, and the beach bag, all with stripe patterns.
6. Wear striped cardigans with a solid color dress or denim
A striped cardigan is a right match with any solid color dress or pants. A striped pullover with basic jeans is also a good combination. In general, denim always looks right with a top with striped patterns.
Jessica Gale, hipstyleandvalue.com
---
ECOWISH Women's Striped Cardigan with Pockets. Long Sleeve. Open Front. Casual.
Striped Dress: Casual
AINORS Casual Striped Dress with Colorful Tassel Trim.
FANCYINN Casual Striped Midi Dress. Comes in different colors.
Striped Bathing Suit
Zando One Piece Swimdress. High Waist. Available in 6 different colors and plus sizes.
White Striped Cover up
Neal LINK Black and White Stripped Oversized Beach Cover up with Tassel Trim.
---
---
Red and Blue Striped Dress
UONBOX Women's Short Sleeves Red and Blue Striped Dress. Tassel Fringe. Celebrity Dress.
Green and Blue Striped Dress
SanHuaZ Striped Dress. Long or Short Sleeve Dress. Comes in 4 different colors.
Butter LONDON Nail Lacquer.
Blue and White Striped Dress
FANCYINN Stripe Flare Ruffle Midi Dress.
Striped Skirt
MOLFROA Women's Sexy Stripes Wrapped Flounce High Waisted Skirt. Comes in 4 different colors.
Blue and White Striped Dress
Angashion Summer Dress. Midi Dress with Pockets. Floral Bohemian Spaghetti Strap.
Striped Sweatshirt
Germinate Crewneck Striped Sweatshirt. Oversized.
Black and White Striped Dress
Milumia Plus Size Striped Maxi Dress.
Striped Sunglasses
Steve Madden Women's Sm865168 Eyewear
Black and White Striped Pants
Floerns Frilled Waist Striped Print Pants.
Red and White Striped Dress
Naggoo Striped Dress with Pockets.
---
For more fashion inspirations, check out our articles:
Last updated on May 29, 2019.
---
Disclosure: Links to these items have been handpicked by our editorial team. We have affiliate relationship with many stores, so in some cases, if you purchase an item here, we may get a small share of the revenue from your purchase.