Striped Dresses and More
Tired from plain colors? Want to try something totally different? Try striped dresses!
Here are our 6 style tips for people who like patterns with stripes.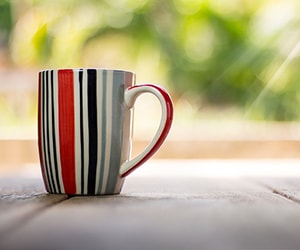 1. Look for Bright Colors
Black and white striped dresses become boring after a while. Everyone has at least one black and white striped dress. But, if you want to stand out in a crowd, try wearing a red and white striped dress or navy and white, or even green, grey and brown. Exactly because it is so atypical, these dresses look so pretty.
2. Tassel Trim
Colorful tassel trim on a striped dress is popular this year. Tassel trims make any dress very unique and give it a special character. So, this year look for dresses with tassel trims.
3. Where to Wear
In Miami, you can wear a striped dress practically everywhere - walking around town, going to the bar or night party.
4. Don't Forget the Beach
Bathing suits with stripes look adorable in South Beach Miami! You may also try the beach cover up, sunglasses and the beach bag, all with stripe patterns.
5. Shoes
At the party or at any expensive restaurant, the black suede pumps will look good with a striped dress, but if you are going to a casual bar or planning to walk around town, try solid color comfortable flats or fashion sneakers.
VISCATA Rascassa Authentic and Original Flats Innersole Cushion Hand. Made in Spain. Comes in 11 colors.
6. Cardigans and Sweaters
A striped cardigan is a right match with any solid color dress or pants. A striped pullover with basic jeans are also a good combination. In general, denim looks always right with a top with striped patterns.
ECOWISH Women's Striped Cardigan with Pockets. Long Sleeve. Open Front. Casual.
What Else...
There are plenty of stores in South Beach Miami, where you can buy clothes. Any clothes. The only thing - everything is 3 - 5 times more expensive than online. This is why when I travel to South Beach Miami, I always bring with me all the clothes I need.
Jessica Gale, hipstyleandvalue.com
---
Striped Dress: Casual
AINORS Casual Striped Dress. Colorful Tassel Trim.
Striped Bathing Suit
Zando One Piece Swimdress. High Waist. Padded Skirtini in 6 different colors. Plus Sizes.
White Striped Cover up
Neal LINK Women's Black White Stripped Oversized Beach Cover up with Tassel Trim.
Zeagoo Striped Mini Dress. Women's Casual. Off Shoulder.
Red and Blue Striped Dress
UONBOX Women's Short Sleeves Red and Blue Striped Dress. Tassel Fringe. Celebrity Dress.
Green and Blue Striped Dress
SanHuaZ Striped Dress. Long or Short Sleeve Dress. Comes in 4 different colors.
Butter LONDON Nail Lacquer.
Navy Blue Striped Dress
Faddare Strped Dress. Casual. Loose Long Sleeve. Tunic Dress.
Striped Skirt
MOLFROA Women's Sexy Stripes Wrapped Flounce High Waisted Skirt. Comes in 4 different colors.
---
---
Striped Print Pants
Floerns Frilled Waist Striped Print Pants.
Blue Striped Dress
Angashion Summer Dress. Midi Dress with Pockets. Floral Bohemian Spaghetti Strap.
Striped Sweatshirt
Germinate Crewneck Strped Sweatshirt. Oversized.
Black and White Striped Dress
Lovezesent Maxi Dress with Pockets.
Striped Sunglasses
Steve Madden Women's Sm865168 Eyewear
Midi Dress
Chvity Women's Short Sleeve Midi Dress with Pockets. Comes in 7 Different Colors.
Purse
Round Circle Purse.
Butter LONDON Nail Lacquer
Vercord Insert Handbag Organizer. Bag in Bag.
---
If you need more ideas about what to wear in South Beach Miami, check our articles:
Last updated on Nov 5, 2018
---
At HipStyleandValue, we believe in transparency. If you purchase something using our referral link, then we will get a small commission at no additional cost to you.