11 Statement T-Shirts
Why wear a Statement T-Shirt? A Statement T-Shirt tells a lot about you.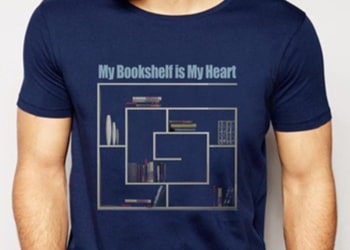 • To begin with, it says you have a good sense of humor.
• It shows what is on your mind.
• It tells your opinion about the world or the environment.
• It may give a hint about your political views.
• But, most importantly, a Statement T-Shirt is a great conversation starter.
Whether your T-Shirt states, "Blessed Beyond Measure," "Misfits," "Be Kind," "I want all the candies," "Nope," "Breath," or "The Future is Female," there is something that makes people smile and attract attention. To you.
If you want to make a statement with your T-Shirt, South Beach Miami is a perfect place for that. Most of the people in South Beach Miami are on vacation, enjoying the beach, watching the crowd, and they like to laugh.
For Women or Men?
Both. Many of the Statement T-shirts are Unisex. And some are available for kids too.
Jessica Gale, hipstyleandvalue.com
---
Miami Funny T-Shirt. Sizes S - 3XL.
Thou Shall Not Try Me Women's T-Shirt.
Blessed Beyong Measure Tee. Gift Idea!
---
I Am Thinking Graphic T-Shirt.
Milumia Tie Dye Oversized T-Shirt.
Faith T-Shirt. Street Fashion.
Statement T-Shirt
BLACKMYTH Funny Graphic T Shirt for Women.
Be Kind Statement Women's T-Shirt.
Misfits Splatter T-Shirt for Men, Women, Youth.
Enough T-Shirt. Unisex.
Brisco Brands Miami Florida is Calling I Must Go Hoodie / Sweatshirt Women.
Womens You Are My Sunshine Graphic T-Shirt. Sizes S - XXL.
Cute But Psycho T-Shirt for Women.
---
NEXT, read our article Hashtag T-Shirts and Miami street fashion.
Recently updated articles:
Last updated on May 18, 2021.
---
Disclosure: Links to these items have been handpicked by our editorial team. We have affiliate relationship with Amazon.com, so in some cases, if you purchase an item here, we may get a small share of the revenue from your purchase.