Hop On Hop Off Tour of Miami
If you are a visitor like me, every time you go to South Beach Miami, you will discover something new. This time it is a Hop On Hop Off Tour of Miami.
The Hop On Hop Off tour is, actually, a brilliant idea, perfect for the place like Miami.
Cost
Just buy a ticket at any hotel in South Beach for $45 which is valid for 2 days and then you can hop on a bus and hop off on any stop.
Schedule
Usually, buses run every 30 minutes. The tour allows you stop and walk around many areas which you would have missed with a regular three hours Sightseeing Miami Tour. The bus makes many stops in South Beach Miami, so the chances are the stop is in front of your hotel or the hotel next door.
My Hop On Hop Off Miami Tour
On my Hop On – Hop Off tour I decided to stop and explore and take pictures of the following areas of Miami:
Biltmore Hotel in Coral Gables. This very exquisite hotel was built in 1924. This hotel is known for it's Mediterranean architecture, hand-painted frescoes and brilliant travertine floors.
Before WWII the hotel was hosting royalty of both the European and Hollywood variety and attracting many jazz lovers. During WWII the Biltmore was converted into a huge military hospital. Hotel went thru a full restoration at 1983.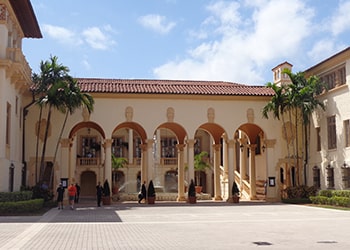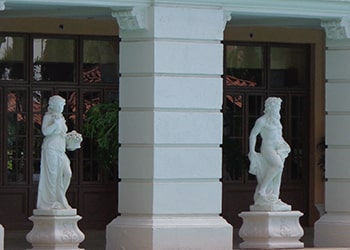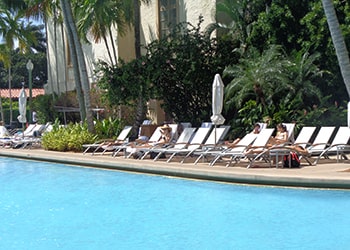 Today the Biltmore hotel is known for a great place to hold a business conferences, place to play golf or maybe both.
Every Sunday after 1 PM hotel offers free tours.
---
Little Havana of Domino Park. Little Havana today has many cute art galleries that display the art – paintings, wooden sculptures, murals of Cuban artists.
I spent there at least an hour walking from one gallery to another and enjoying very authentic art. At Little Havana you can eat Cuban authentic food, have a drink or browse the art galleries.
Famous Domino Park is a place where you can watch people playing Domino. They play very seriously, by the way. They play to win.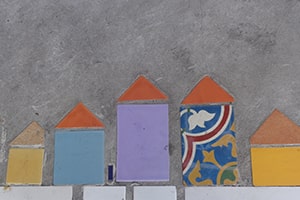 Coconut Grove Coco Walk. Very beautiful place to visit. You can find there many elegant shops, a real books store – so rear in these days – or you can just sit on a bench and watch the crowd. It is a very relaxing and elegant place to spend an hour.
Virginia Key Beach Park. This is the beach where local people go. It is located next to Miami Seaquarium.
Many people feel that South Beach of Miami is very commercial or good only for party goers.
The Virginia Key Beach Park is different. It's a laid-back place. At Virginia Key Beach Park you can rent a canoe or a motor boat, bring your own food and eat a lunch on a fresh air, swim in the ocean or just relax. Plus there are hiking trails.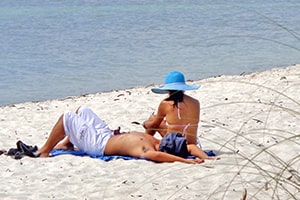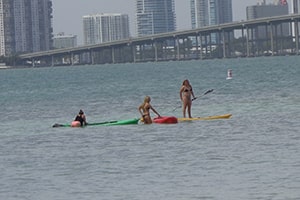 Wynwood Walls. This is an upcoming area where many artists have their studios in the old factory buildings or warehouses.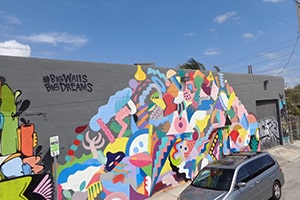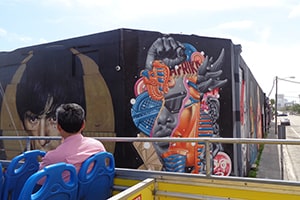 The Wynwood Walls area is still searching for its identity, but overall the Wynwood Walls is known for its graffiti art on the walls, unique art galleries, cute coffee shops and... super expensive condominiums.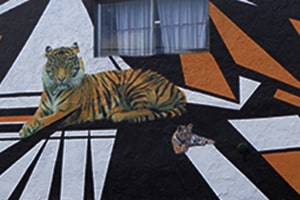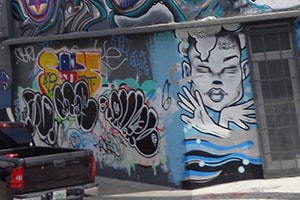 Tips for Travelers:
1. Bring with you a suntan lotion on a Hop On Hop Off Tour bus, at least 30 SPF or more - you will be sitting on the top of the bus and you will be exposed to the direct sun plus, sometimes, the wind.
2. There two buses involved – one that goes around Miami Beach and the City of Miami and another that goes to Brickell/Miami Seaquarium and Wynwood. They both stop at the Bayside Main Station, but in different places.
If you came from South Beach Miami, you have to walk a long block back to get to the bus going to Brickell/Miami Seaquarium, Virginia Key Beach Park and Wynwood. Your ticket is valid on both buses, just be prepared that they don't stop at the same place.
3. It is always good to be prepared. Before the tour get a Miami Hop On Hop Off map at your hotel and select the places that interest you.
There are close to 40 stops between the two bus lines.
Where do you want to stop?
The Final Thoughts
Overall, Hop On Hop Off Tour of Miami is a good thing and I would definitely recommend to anyone who wants to learn more about Miami! At the end of the day, I felt that my $45 were very well spent!
By Jessica Gale, hipstyleandvalue.com
---
---

Follow us on Twitter