Hashtag T-Shirts
The Hashtag T-shirts are a great conversation starter. Hashtag T-shirts are not always funny. Sometimes they make a political statement or symbolize a social movement. Sometimes they make an announcement. Or, just saying something super positive to lift your spirit.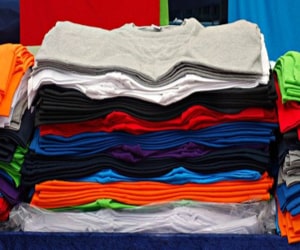 Our Favorites
Our favorite Hashtags for Miami? It's the #lovecamp and #genius. Yep, everyone is a genius in one or another way. And everyone wants to be loved.
For Women or Men?
Both. Most of the Hashtag T-shirts are Unisex. And some are available for kids too.
Something Different
Try tie-dye t-shirts. Tie-dye t-shirts are trendy this year! Most of them are hand-dyed, look cheerful, and available in all sizes for adults and kids. You can wear a tie-dye t-shirt everywhere.
To Sum Up
Need more ideas? Look for T-shirts with the hashtags: #NoExcuses, #MoreLove, #NoFilter, and #Awesome.
So, here is have it — hashtag T-shirts.
---
NoExcuses Hashtag T-shirt.
---
More Hashtag T-Shirts
Awesome hashtag T-shirt. Lightweight. Great gift to anyone.
She Persisted Hashtag T-shirt.
NoFilter Hashtag T-shirt.
Swag Hashtag T-shirt.
Bros Hashtag T-shirt. For men and youth.
Be Kind Hashtag T Shirt.
Blessed Hashtag T-shirt.
Faith T Shirt.
Tie-Dye Happy T-Shirt
Summer Happy T-Shirt. It comes in 45 colors.
---
NEXT read our article Casual Chic in South Beach Miami.
Recently Updated Articles:
Last updated on May 4, 2021.
---
Disclosure: Links to these items have been handpicked by our editorial team. We have affiliate relationship with Amazon.com, so in some cases, if you purchase an item here, we may get a small share of the revenue from your purchase.