Going out dresses in blue
When you are feeling blue, try to dress in blue or, even better, royal blue.
I am just kidding.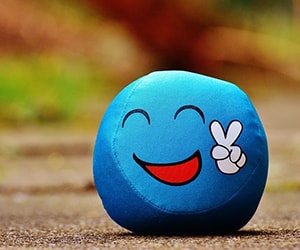 Royal blue color is often associated with depth and stability and considered beneficial to the mind and body.
What goes with royal blue?
Don't be scared to be creative and experiment. After all, the evening is a time for real experimentation. (Donna Karan).
Wear YELLOW with royal blue
You can pair a royal blue skirt with a bright yellow top or a yellow purse and yellow tassel earrings.
Wear PINK with royal blue
Wear a fluffy pink sweater or a pink purse and multicolor earrings with a touch of blue with a royal blue skirt or leggings.
Wear WHITE with royal blue
White and royal blue is always the right combination. Whether it is a white handbag, pearl hair clips or white strappy shoes, it all will look good with the royal blue dress.
What shoes to wear?
Try a blue dress with pink suede heels (with a touch of blue) or dressy black heels. We wrote a separate article with many tips for buying the right evening shoes.
Your statement jewelry
Often your statement jewelry are compliment magnets! I like wearing stackable bracelets. What statement jewelry do you want to wear with a royal blue dress?
Jessica Gale, hipstyleandvalue.com
---
Velvet Stretchy Party Dress
Urban CoCo Long Sleeve V-Neck Velvet Stretchy Party Dress.
Party Dress
Fantaist Sleeveless Mini Party Dress. Halter Neck. Patchwork Lace. Comes in 7 different colors.
A-Line Skirt
FACE N FACE High Waisted A-Line Skirt. Pleated. Midi Skirt in Royal Blue.
Bodycon Party Dress
Meilun Rayon Strap V-Neck Bandage Bodycon Dress.
Off-Shoulder Long Maxi Dress
Afibi Women's Off-Shoulder Long Chiffon Maxi Dress. Comes in white, black and many other colors.
---
---
A-Line Party Dress
ELESOL Elegant Lace A-Line Sleeveless Cocktail Party Dress in Blue.
Lace Top
Mounblun Women Lace Top with Pockets.
Bodycon Dress
Whoinshop V-Neck Strapless Bodycon Dress. Clubwear.
Summer Dress
Yidarton Summer Casual Dress. Available in many other colors.
Casual Dress
Jouica Women's Pockets Casual Dress. Many colors.
Sandals
Yellow Box Women's Jello Sandals. Also, available in other colors.
Fluffy Feather Round Clutch
Mogor Faux Fur Fluffy Feather Round Clutch. Also, available in pink, black, and white.
Blue Pumps
Calvin Klein Gayle Womens Pump, Adrenaline Blue.
Yellow Casual Top
LookbookStore V Neck Mesh Panel Blouse.
MIHOLL Cute Casual Top.
Bodycon Dress
Whoinshop Sexy V Neck Bodycon Dress. Clubwear.
Midi Dress with Pockets
Iconic Luxe Women's Fit and Flare Midi Dress with Pockets. Comes in 26 different colors.
Stackable Bracelets
RIAH FASHION Multi Color Stretch Beaded Stackable Bracelets. Also, available many other colors.
Mini Club Dress
TOB Sexy Stand Neck Long Sleeve Mini Club Dress.
Swing Dress
AUSELILY Short Sleeve Swing Dress with Pockets.
NEXT, read our article What to wear with black jeans.
Recently Updated Articles:
Last updated on May 7, 2020.
---
Disclosure: Links to these items have been handpicked by our editorial team. We have affiliate relationship with Amazon.com, so in some cases, if you purchase an item here, we may get a small share of the revenue from your purchase.