More Options for Healthy Eating
If you want to eat healthy, staying in a place with a kitchen, and you like to cook, you can do it very easily in South Beach Miami.
On Sunday go to the Farmers Market on Lincoln Road and buy tons of vegetables and exotic fruits plus other delicious goodies, like freshly baked breads, honey, organic pasta, grains, nuts, organic wine, and then - cook!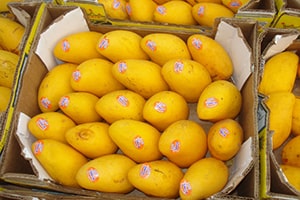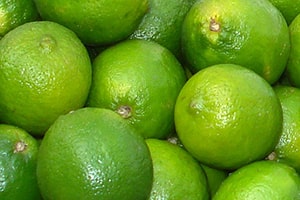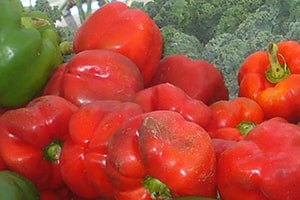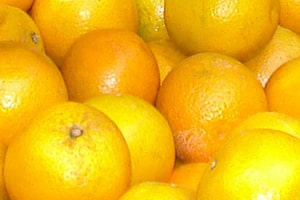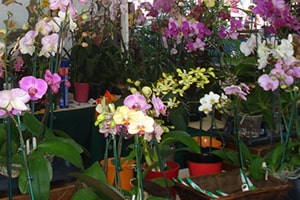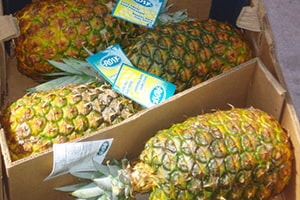 ---
Absolutely need to have meat or fish for dinner? No problem. There are a few small grocery stores in South Beach in a walking distance from the Lincoln Road. You can buy there cold cuts, meat, and fish.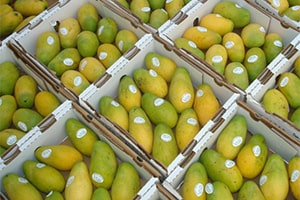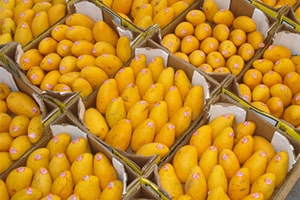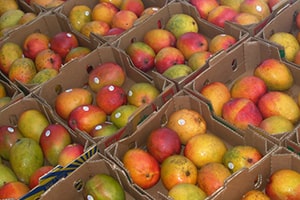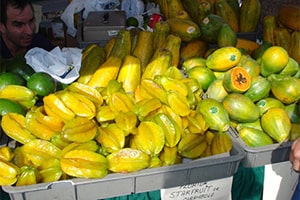 Or go to the Publix supermarket. There are two big Publix supermarkets in the area, To get to the supermarket take a local South Beach Miami bus which stops in front of McDonalds, corner of Washington Avenue and Lincoln Road. The bus ticket costs only 25 cents. This local South Beach Miami bus makes many stops and moves very slow, so be patient, but it will get you where you want to be.
Check our article Where to Buy Groceries is South Beach Miami for more food shopping recommendations.
Or do what we did – take pictures of vegetable stands on the Farmers Market with the iPhone and admire the colors! The colors of the Sunday Farmers Market are truly astonishing!