The 8 practical tips for buying the right evening shoes
For me, shoes had always been the most important part of my outfit.
Finding right evening shoes may look simple but it is not so simple. Here is how I handle it.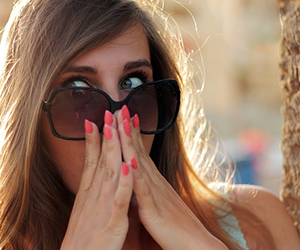 1. Set up your budget
First, I set up my budget. I don't buy expensive clothes anymore. And this includes shoes. Yes, expensive things may last forever, but the styles and colors change every year. So, I buy only clothing that is reasonably priced.
2. Shop Online
Since I am a very busy person and don't have time to spend hours in a shopping mall, I use the Internet. Today I buy more things online than in a regular store. Are prices better? Yes. More variety? Yes. Plus, I love when packages are shipped directly to my home.
3. Look for good arch support
When buying dressy shoes, I am always looking for shoes that are comfortable to wear and provide excellent arch support. How do I know buying shoes online that they are comfortable? I read online reviews and look for the words "comfort" and "good arch support." When somebody mentions that shoes are uncomfortable, very stiff, or don't stretch, I skip them no matter how pretty they look.
4. Stilettos or pumps?
Many parties are outdoors, and you don't want your stilettos to get stuck between the racks or in the grass. So, it is better to wear evening shoes with thicker heels.
5. Clear strap shoes
The clear strap shoes are becoming so popular that some people feel they soon become a new classic. If you want to slim your legs and ankles and look in general taller, the clear strap shoes are the way to go.
The clear strap shoes are versatile and you can wear them everywhere during the day or at night.
6. Selecting colors
The color of evening shoes depends on what outfit you are going to wear. Classic black or dark brown pumps will work with almost any outfit. If you want to spice up your party dress, wear leopard print or red color shoes. Also, the gold evening shoes would make an exciting addition to your wardrobe.
7. Buy suede shoes for more comfort
If you are looking for shoes that stretch easily, buy suede shoes. Plus, the suede shoes always look dressy, and if you purchase them in black, brown and beige colors, you could wear them with any outfit, jeans or party dress.
8. Look for shoes with leather lining
Buying shoes with leather inside is always a good idea unless the shoes meant to be for the pool party or the beach. The leather is a natural material; it is breathable and flexible. The plastic or synthetic lining inside the shoes feels cold on the skin and somewhat unnatural.
Jessica Gale, hipstyleandvalue.com
---
Black Evening Shoes
DREAM PAIRS Classic Low Heel Pumps. Also, available in many other colors.
---
Pink Evening Shoes
CYBLING Pointy Toe Chunky Mid Heel Pumps. Suede Dress Shoes. Also, available in black.
Red Evening Shoes
Strappy Chunky Block High Heel Red Pumps by J.Adams. Also, available in 24 other colors.
Blue Evening Shoes
DREAM PAIRS Evening Shoes. Also, available in many other colors.
Clear Strap Sandals
Bonnibel Block Heel Slip On Clear Strap Slides Sandals.
Black Evening Shoes
ERIJUNOR Pointed Toe Mid Heels Evening Shoes. Also, available in silver and other colors.
Pink Dressy Boots
Faux Suede Comfort Shoes. Heel Measures Approx. 2.75". Also, available in Burgundy and Black.
Tan Dressy Shoes
DUNION Pearl Embellished Low Heel Shoes. Also, available in navy, red and other colors.
Block Heel Sandals
TOETOS Ivy Fashion Block Heel Sandals. Available in many colors.
Over The Knee Boots
Over The Knee Pull On Boot. Suede. Availabe in navy, burgundy and other colors.
Gold Dressy Shoes
Gold shoes are very popular this year. So, I added them to my list.
Gold Dressy Shoes
Mugara Flats. They come in 9 different colors. Dressy Gold Shoes.
Gold Dressy Shoes
DREAM PAIRS Low Heel Dressy Shoes. Many colors.
Gold Dressy Shoes
DREAM PAIRS Classic. Many colors.
Party Sandals
DolphinBanana Bohemian Sandals. Perfect sandals for the pool party. Also, available in Gold, Blue, and 30 other colors.
Fereshte Stiletto High Heels Ankle Boots. Also, available in Blue, Red and other colors.
Stackable Bracelets
RIAH FASHION Multi Color Stretch Beaded Stackable Bracelets.
Strappy Sandals
Sam Edelman Ganesa Strappy Sandals. Also, available in Black.
Clutch
Clutch and Sling Handbag with Leopard Prints.
---
Last updated on May 16, 2019.
---
Disclosure: Links to these items have been handpicked by our editorial team. We have affiliate relationship with Amazon.com, so in some cases, if you purchase an item here, we may get a small share of the revenue from your purchase.