Eating In or Eating Out? This is a Question!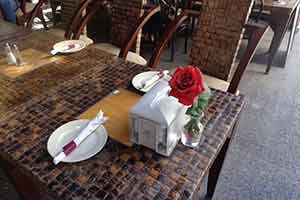 Eating Out
If you are planning to stay in South Beach Miami only for a few days, believe it or not, it is cheaper to eat out.
Even if you are a budget traveler, you can find a number of cheap places to eat in South Beach where the food is healthy and service is good. You would hardly save anything by buying food and cooking at home.
Check our Inexpensive Restaurants page for locations of many cheap places to eat in South Beach Miami, just a few blocks away from famous Lincoln Road.
Eating In
If you are planning to stay in South Beach Miami for a few weeks or longer then cooking at home indeed can save you money.
Besides, meals prepared at home are usually more nutritious and healthy - who needs these extra calories anyway?
Many small budget hotels have fully equipped kitchens. And if you are away from home for a long time, eating in is really good!
Combine Both!
Need more recommendations? Combine both!
Bring huge sandwiches from the Subways (1604 Washington Avenue, phone 305.531.5855) or any take out restaurant for people who like eating out, get a vine from the local supermarket (yes, in South Beach most of the supermarkets sell liquor) and have a party at home! Bon Appetit!
Quick Links
Where to Buy Groceries
There are a few small grocery stores within walking distance from the beach plus two big Publix supermarkets where you can find practically anything. Just hop on a local bus, pay 25 cents, and in 10 minutes you will be in front of Publix super store. By the way, taking a little shuttle bus in SOBE can be a fun experience as well!
And for those who love organic food, there is the Whole Foods store on Alton Road. More on Supermarkets Locations...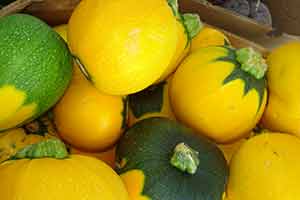 Don't forget the Farmers Market on Lincoln Road. The Farmers Market is open every Sunday, rain or shine. It offers fruits and vegetables, cheeses and baked goods, honey, nuts, fresh flowers and more.