Miami Beach Botanical Garden. Ggarden Sculptures " Exotic Flowers.
South Beach Miami on a Budget
---
Garden Sculptures, Exotic Flowers
Miami Beach Botanical Garden is truly one of the hidden treasures of the area. It is hard to find, but it is worth to visit.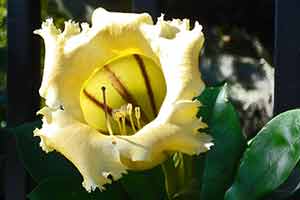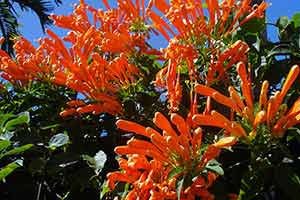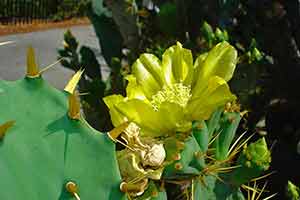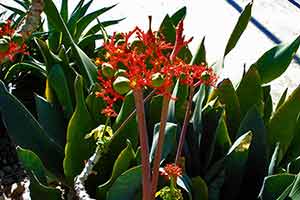 Located behind the South Beach Miami Convention Center, this Botanical Garden is a perfect place to hide from the sun on a very hot day, to enjoy the garden art and exotic flowers or to take beautiful pictures that you can bring home and share with your family and friends. Like we did!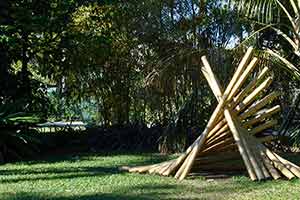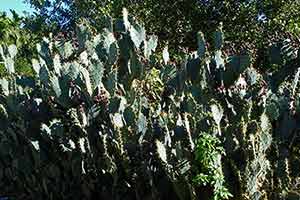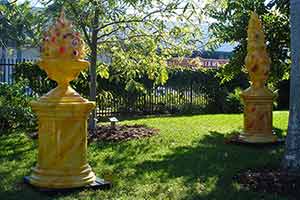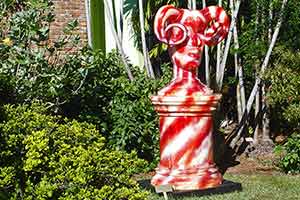 Many things changed since the time these pictures were taken. This very unique and truly adorable garden sculpture exhibit moved somewhere else. Many new interesting and educational events are added to the Miami Beach Botanical Garden calendar.
The Toastmasters club still meets at the Miami Beach Botanical Garden's club house once a week on Thursdays at 7 P.M.
---
You can take a yoga class at the club house yoga studio and enjoy a spectacular garden view while meditating. You can also buy exotic plants in the botanical garden nursery.
Often the garden park is used for special events and private parties.
In Pictures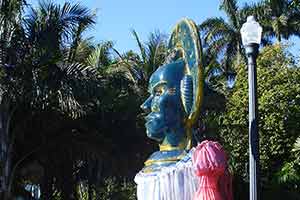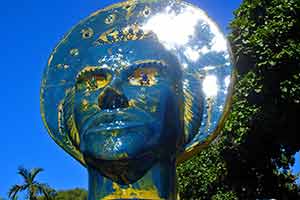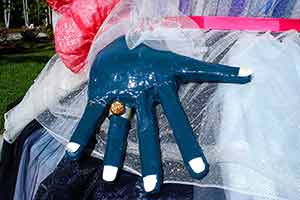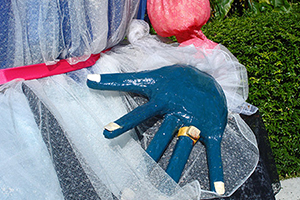 Follow us on Twitter