Party bodycon dresses
If you want to look super sexy, we recommend - wear a bodycon dress.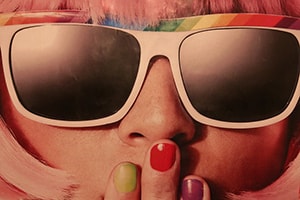 Where to wear a bodycon dress
You can wear a bodycon dress practically everywhere. The bodycon dress is the right outfit for a nightclub, dance party, or a wedding. With a jacket, you can wear a bodycon dress to any formal event or even a job interview. And some people like to wear a light fabric bodycon dress to the beach.
How to wear a bodycon dress casually
For the casual look, wear a black bodycon dress with a corduroy or denim jacket. Add a coral color pashmina scarf to the outfit and canvas fashion sneakers, and you are good to go.
What kind of bodycon dress to wear with sneakers?
You can wear any basic tank top or T-Shirt top bodycon dress with fashion sneakers. Try the button-down split bodycon dress or a mini bodycon dress with glitter sneakers. It looks awesome! You can find glitter sneakers in many exciting colors.
Shoes for a bodycon dress
Any shoes will go with a bodycon dress, from dressy pumps to comfortable walking sandals and everything in between. It all depends on the occasion.
To shop, click on the actual item in the photo.
---
Verdusa Ruched Side Asymmetrical V Neck Bodycon Dress. XS - XL. Many colors.
TOB Off Shoulder Bodycon Dress.
TOB Bodycon Mini Dress.
Memorose Long Sleeve Cut-Out Bodycon. Comes in 7 different colors.
Whoinshop Bodycon Dress. Sizes XS - XL. Many colors.
LAGSHIAN Bodycon Dress. Many colors. Sizes S - XXL.
CHYRII One Shoulder Bodycon Dress. Available in many colors.
AlvaQ V Neck Bodyco Dress.
Evening Pumps
LifeStride Sanya Pumps.
ERIJUNOR Pointed Toe Mid Heels.
Fashion Sneakers
New Balance 501v1 Sneakers.
Meilun Strapless Bandage Dress. Many colors.
PrettyGuide Glitter Bodycon Dress. Many colors.
New Trend: Flower Earrings
Nicole Miller Flowers White Center Pearls Earrings.
LaSuiveur Two Piece Bodycon Dress.
Meilun Two Piece Stretch Strap Bodycon Dress.
>
---
NEXT, read our article Leopard Prints.
For more inspiration, check out our similar recently updated articles:
Last updated on Aug. 30, 2021.
Disclosure: Links to these items have been handpicked by our editorial team. We have affiliate relationship with Amazon.com, so in some cases, if you purchase an item here, we may get a small share of the revenue from your purchase.